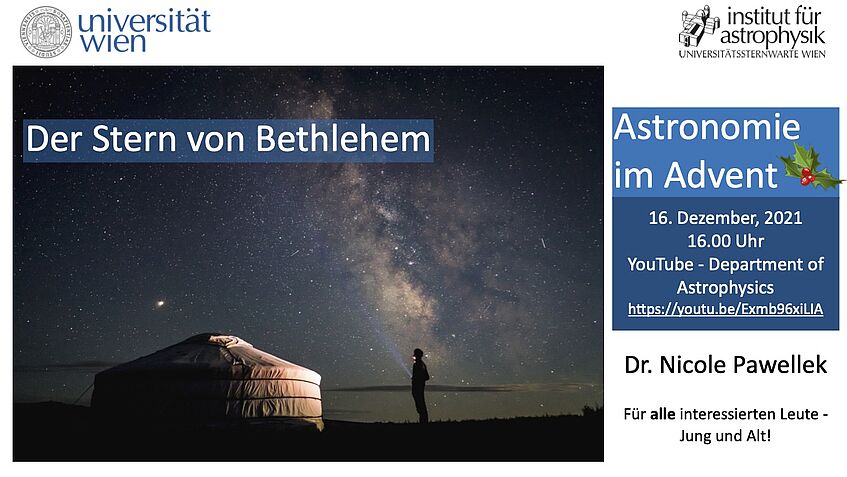 During Christmas people all over the world celebrate that Jesus Christ came to Earth in Bethlehem. It is said that on this first Christmas, a mysterious star appeared over Jesus' birthplace leading wise men known as the Magi to find the new-born child.
Over the course of time people debated what the Star of Bethlehem really was. Some say it is a myth; others say it was a miracle. In this talk, we will take a look at the story of what the Bible says happened and what astronomers think about this famous celestial event.
We welcome all interested people – young and old – to this 35-minutes all-age talk. It will be held on Thursday, 16th December at 16.00 o'clock via YouTube.