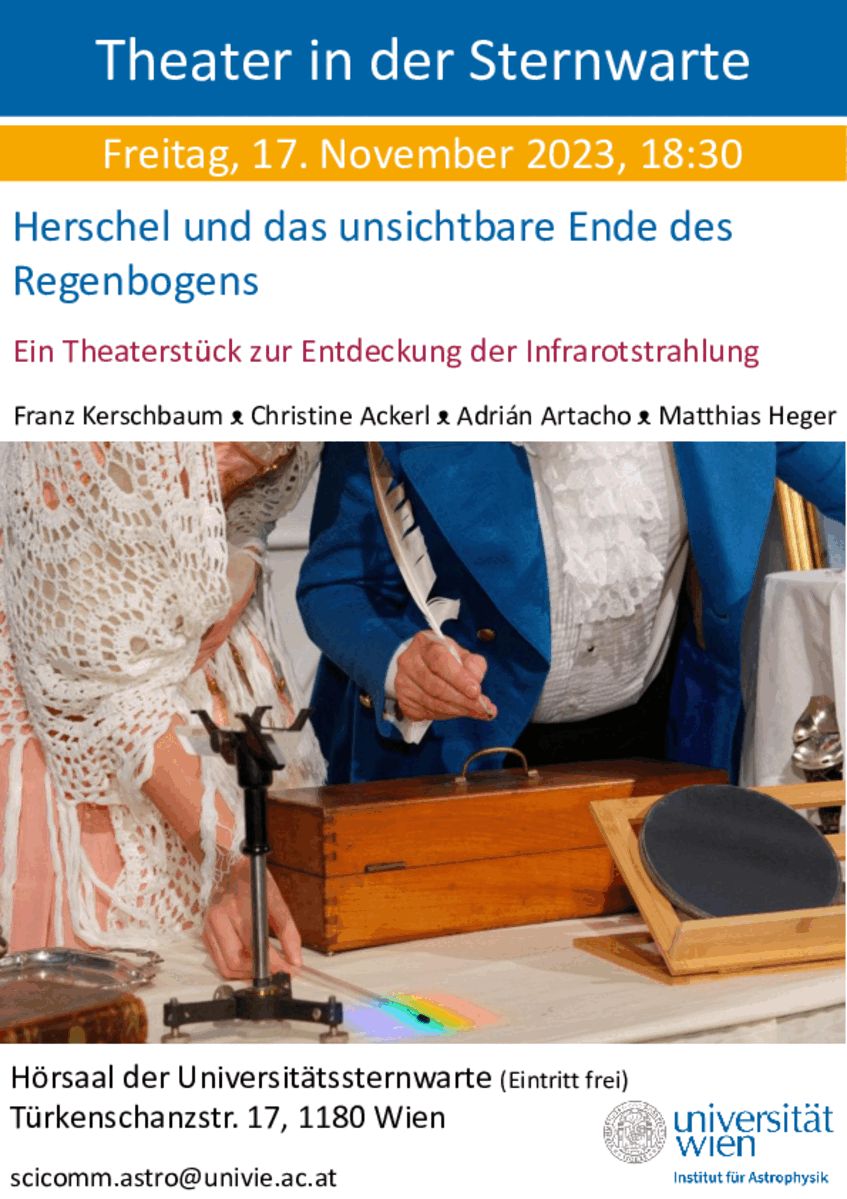 Presentation of the discovery of infrared radiation
On Friday, November 17, 2023, we cordially invite you to a theatrical performance about the discovery of infrared radiation.
Franz Kerschbaum, Christine Ackerl, Adrian Atacho, and Matthias Heger will present to us the fascinating story behind this discovery.
Location: The venue is the lecture hall of the University Observatory, located at Türkenschanzstraße 17, 1180 Vienna.
When? We will start at 6:30 PM. Be sure to join us on time!
And the best part? It will be in German, and it's absolutely free!