How was the Lange Nacht der Forschung at the Department of Astrophysics?
On May 20 the Institute of Astrophysics participated in the Lange Nacht der Forschung. We had over 1000 visitors who were able to enjoy the different activities that were prepared for this event by more than 70 colleagues.
At our location we presented 13 stations:
ALMA –a functioning LEGO model of the interferometric array.
Metorites – with the help of a microscope visitors were able to look different types of meteorites.
Extremely Large Telescope & ESO – a LEGO model of one of the largest telescopes being built on Earth.
CHEOPS – model that showed visitors how the CHEOPS instrument is able to study planets orbiting other stars.
Great refractor – after a long absence, the once largest refractor of the world greeted visitors again.
Old book exhibition – a showcase of different old books presenting information on the Moon.
Telescopes at the terrace – during daytime the Sun could be observed and once nighttime came we could peek at some stars through a telescope.
Mobile planetarium – with 15 minute shows people were taken to a trip through the universe.
Solar system and rockets – craft your own rocket and start it! It was also possible to draw your own solar system.
West dome – visitors could see one of the historic telescopes we have at the Observatory and appreciate which kind of images can still be taken by it.
Music and astronomy – through live music and stories visitors could enjoy the coming together of two apparently distant disciplines.
Astroquiz – it was possible to test your knowledge in Astronomy and win amazing prizes at the same time!
Talks – with six talks, two of them in English, we shared with our visitors some of the incredible things we study at the Institute.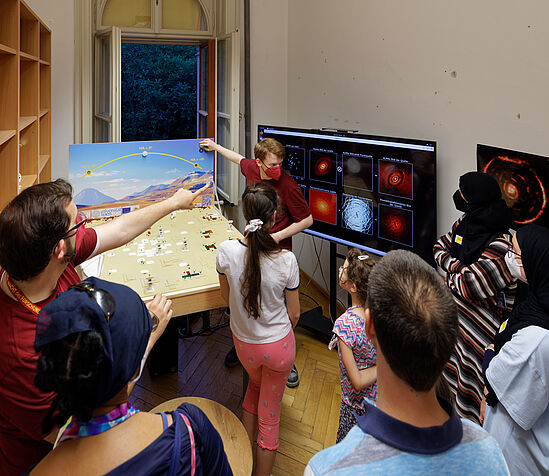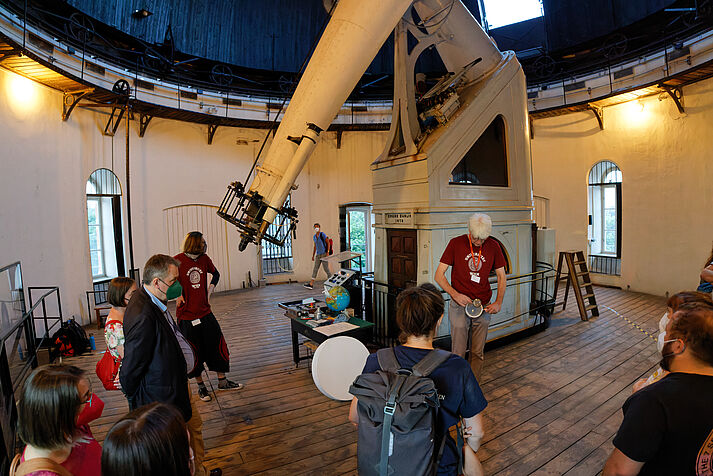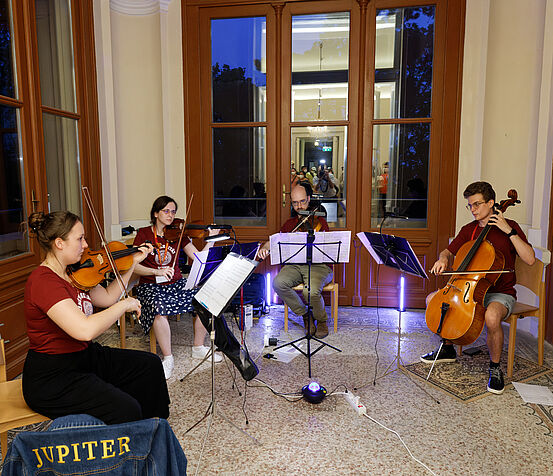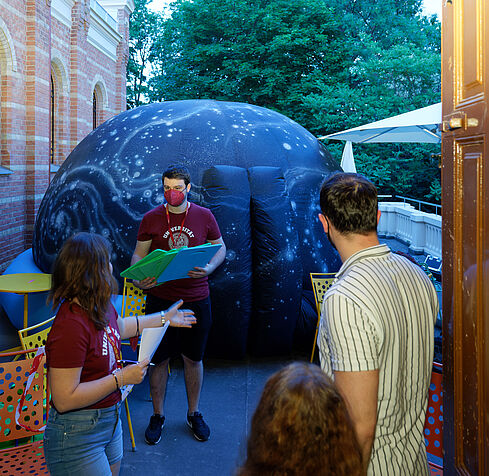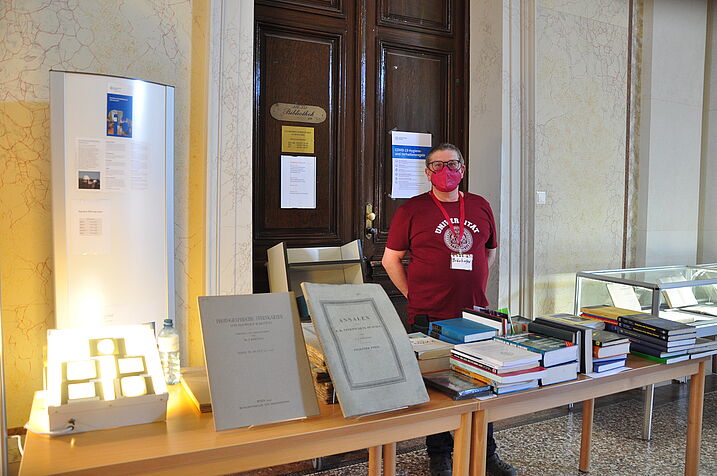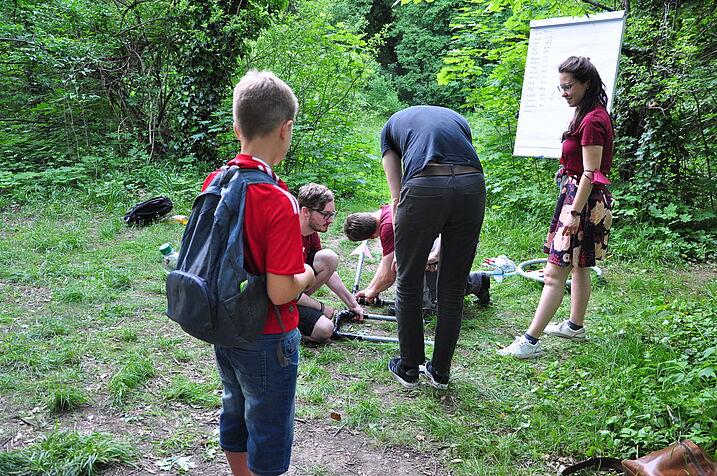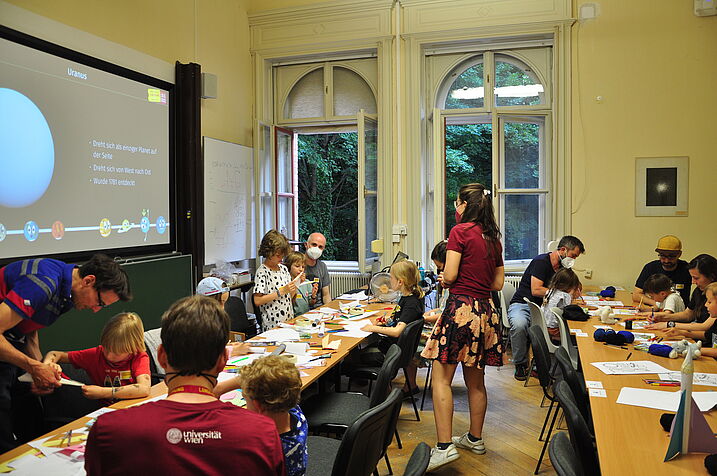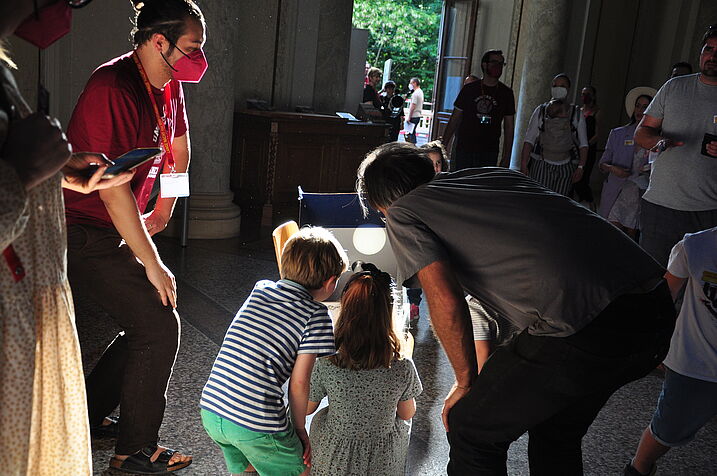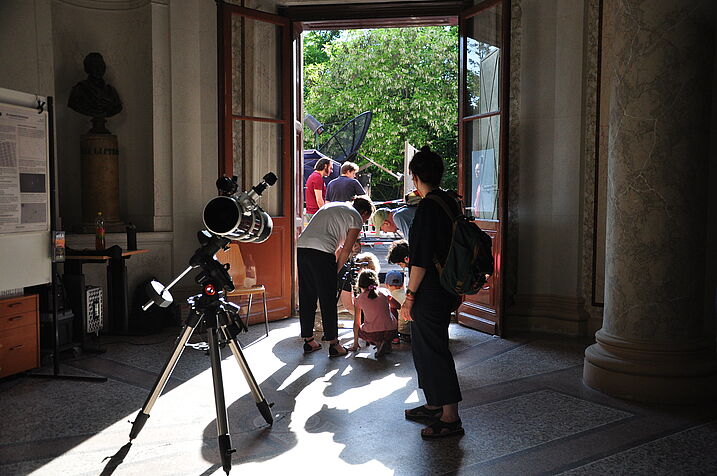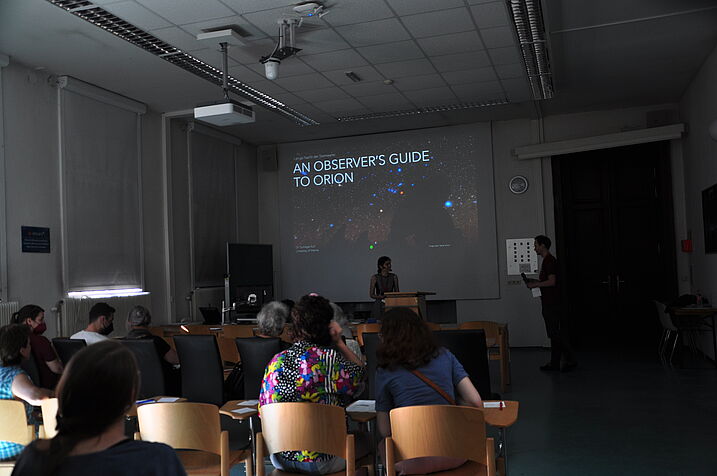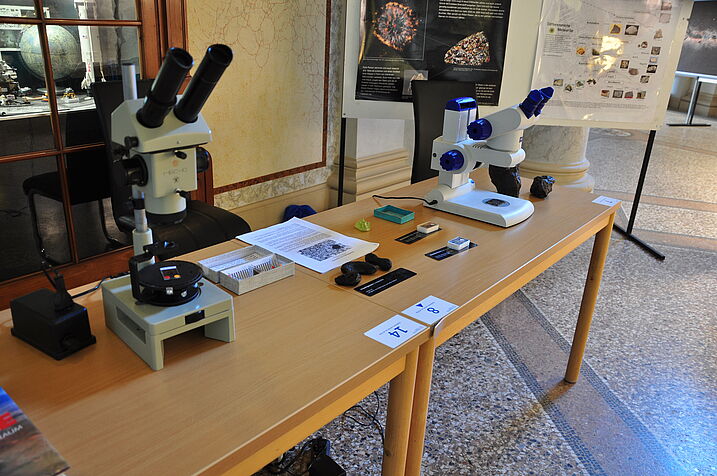 Previous Slide
Next Slide